My favourite go-to quick soup is made from a combination of dried anchovies, miso paste and fresh tomatoes.
This awesome trinity of ingredients gives the soup a wonderful flavour and depth due to the anchovies and miso, yet is light and has a subtle zest from the tomatoes. I love this quick broth, and when I am pressed for time, this is what I turned to for a quick pot of soupy goodness - minus any need for commercial stock cubes.
I like to add fish and/or meatballs to the soup, some vegetables and hard boil egg for a wholesome one-pot all. Once I had some odds and ends in the fridge - including some romaine lettuce, chicken mince and leftover plain pasta. This was our version of a quick dinner that night:
Tomato Miso Soup with Homemade Chicken Meatballs
2

50g minced chicken meat

150g dried anchovies, rinsed and set aside

2 medium size tomatoes, chopped

1 tbsp miso paste

1 litre water

2 hard boiled eggs, cut into several pieces

3 cups of cold leftover pasta

Some romaine leaves, rinsed

2 pips of garlic, minced

1 tsp oil
Seasonings for the meat
1 tsp soy sauce

Dash of sesame oil

Salt

White pepper

Ground black pepper
1. Put the meat into the food processor and whiz for a few seconds. Mix the seasonings into the minced meat. Shape into small meatball size and let chill in the fridge for about half hour.
2. Heat a soup pot and fry the garlic with the oil until fragrant. Pour in the water and put to boil. Add in the dried anchovies and chopped tomatoes. Bring to a boil again and switch to simmer for 15 min.
3. Bring the soup back to a boil and gently drop in the chicken meatballs. Once the meatballs are floating, they are cooked. Gently stir in the miso paste (do not boil the miso paste together with the anchovies and tomatoes as this will cause the miso to lose its flavour).
3. Strain the soup to remove the anchovies, bring it back to a gentle simmer and season with salt and pepper.
4. Assemble the pasta, hard boil eggs and romaine leaves in individual serving bowls. Pour the hot soup ontop and serve immediately. The hot soup will warm up the cold pasta and the whole meal will be just nicely hot without risking a cooked tongue.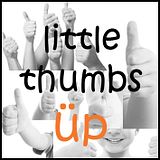 This post is linked to the event Little Thumbs Up organised by Zoe of Bake for Happy Kids and Doreen of My Little Favourite DIY